This article is part of a series about obstacles in academic research. In this short article, we're discussing the challenges of custom integrations that may be required for larger scale data analysis.
Connecting your research study data to other systems
Data needs the potential to be connected to other data – this trend is present in every industry and it's not going away any time soon.
As the industry evolves and we strive to find connections between data points and outcomes, there is a growing need to integrate studies or study data with additional applications such as EHRs.
And herein lies the challenge, or obstacle.
Data + EHRs
Widely used and accepted platforms like REDCap are not easily customized to connect your data to these third party systems or EHRs for example.
Custom, powerful databases like QuesGen, however, are built knowing this request is going to come forward at some time and can easily be adapted and custom developed to connect your research study with additional applications, such as Electronic Health Records, or other health data.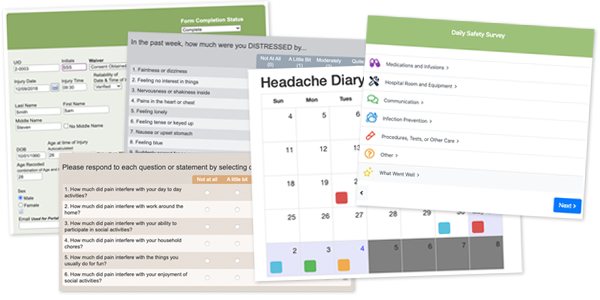 If there's even a suspicion that data integration may be required in your clinical research study, it's safe to stop and have an upfront conversation with your data team - and also talk with a company like QuesGen to map out what is necessary in advance.
Now let's talk about speed . . .
To learn more about the next obstacles in clinical research, keep reading: Overcoming Obstacles: Need to Move Faster From Funding to Study Start